NM-INBRE is a competitive career and science development program that emphasizes the maturation of research projects into comprehensive research programs. Eligible faculty have the opportunity to compete for research project funding through NM-INBRE's Developmental Research Project Program (DRPP) to enhance their scientific advancement, professional growth, student mentoring, and collaborations. NM-INBRE focuses on faculty progress toward establishing independent research programs in order to sustain research activities beyond the INBRE award. The NM-INBRE DRPP therefore expects faculty investigators to take active steps toward securing external funding, and encourages investigators to submit proposals to the NIH and other federal agencies.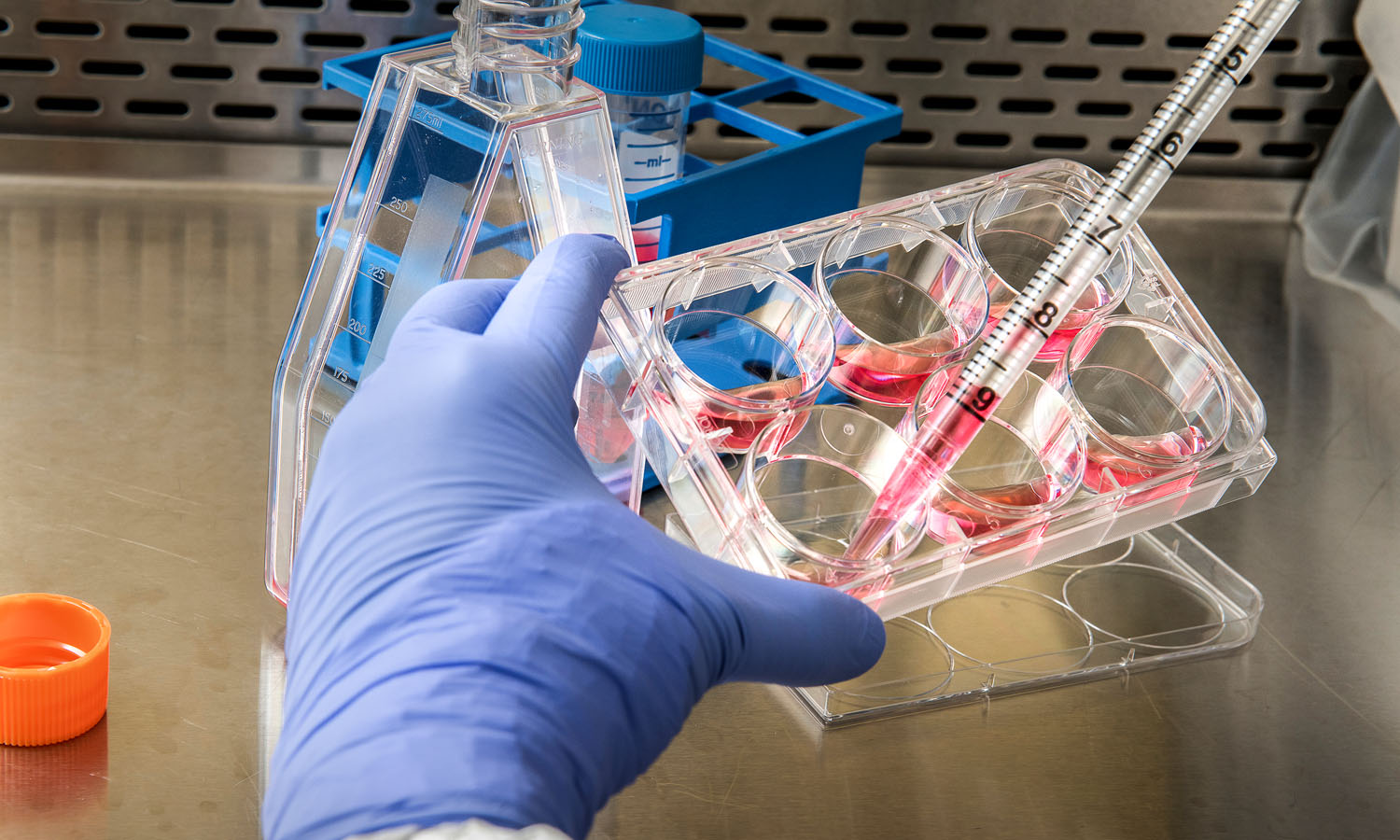 The New Mexico IDeA Networks of Biomedical Research Excellence (NM-INBRE) is funded by the National Institute of General Medical Sciences (NIGMS) of the National Institutes of Health (NIH) under the Funding Opportunity Announcement PAR-18-262 to strengthen the biomedical research capacity in IDeA eligible states. The NM-INBRE program intends to provide funding for developmental research projects, pending the availability of continued funding from the NIH.  Awards may include:
One-year Pilot Projects ($5K – $25K)
Focus Research Projects ($5K to $25K, annual direct costs), short-term and/or small-scale
Full Research Projects ($50K to $75K, annual direct costs)
To be eligible for continuation, multi-year awards will be subject to an annual assessment and must shows satisfactory progress.
Developmental Research Project Program (DRPP)
NM-INBRE is a faculty and student‐development program that emphasizes the maturation of research projects into comprehensive research programs. 
Non-DRPP Faculty Funding
NM-INBRE supports faculty development by helping with technology access grants, faculty time release, conference presentation support, mini sabbatical, and experiential learning projects.
Project Proposals Pilot Projects
The programs mission is to create supportive research and training environments, facilitate communications & collaborations among participants, and provide access to core facilites
Member Institutions of NM-INBRE
Research Intensive(RI) Institutions
New Mexico State University
University of New Mexico- Main Campus
University of New Mexico- Health Sciences Center
Network Primarily Undergraduate Institutions (PUI)
Eastern New Mexico University
New Mexico Highlands University
New Mexico Institute of Mining and Technology
Northern New Mexico College
San Juan College
Western New Mexico University
Tribal Communities
Pueblo of Zuni
Pueblo of Acoma
Program Liaisons
If you have questions about faculty opportunities you may send inquiries to the NM-INBRE Program Liaison at your institution.