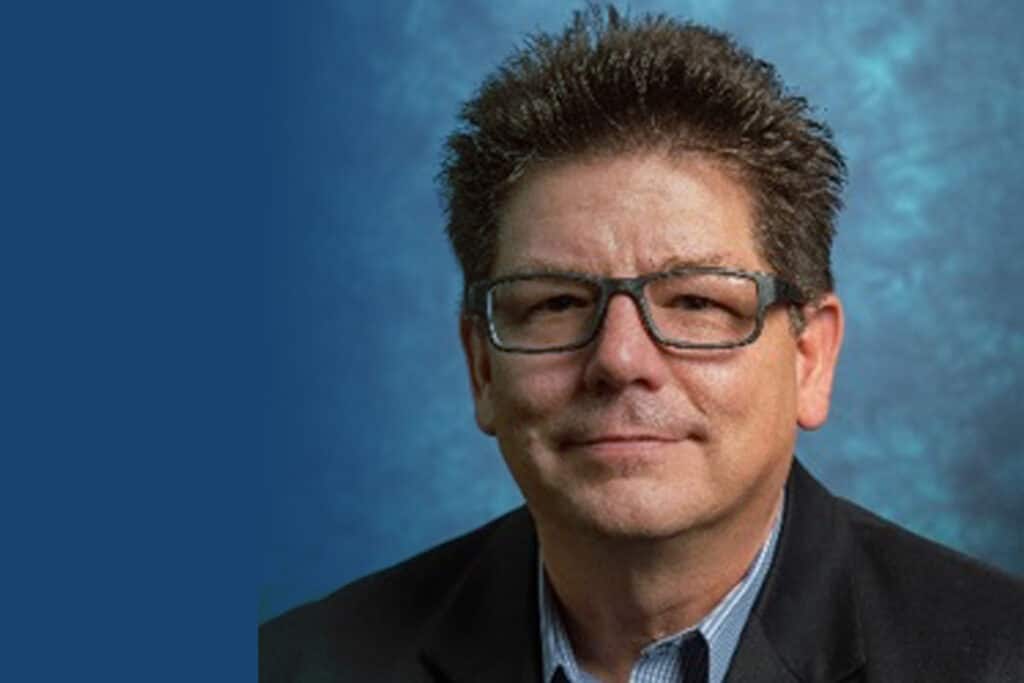 The Institutional Review Board (IRB) at NMSU is responsible for reviewing research involving human subjects for compliance with federal regulations. The IRB consists of highly qualified faculty members from varying disciplines and community members who participate in the reviews and advise the Board on specialty-related matters such as research involving medical treatments or those involving prisoner populations.

The Chair directs IRB activities. Chairs at NMSU typically serve a three-year term with the option for a second three-year term. This June ended Associate Professor of Family and Consumer Sciences Merranda Romero Marin's term that started in 2019. The Office of Research Integrity and Compliance, which also houses animal care (IACUC) and biosafety committees (IBC), takes this opportunity to introduce NMSU's new IRB Chair, Dr. Joe Tomaka. Dr. Tomaka is a Professor in the Department of Public Health Sciences in the new College of Health, Education, and Social Transformation.

Question: Please tell us about your academic background. How long have you been at NMSU?

I came to NMSU in 2013 after working at UT El Paso since 1995. Before that, I served as Lecturer at the University of Otago in Dunedin, New Zealand. I am originally from Buffalo, NY (go Bills) and received my BA in Psychology from Geneseo State University in 1987. I followed that with a Master's degree in Psychology in 1990 and Ph.D. in Social and Health Psychology in 1993, both from the State University of New York at Buffalo.

In my nearly 30 years in academia, I have served on multiple IRBs. I joined the Texas Tech/University Medical Center IRB in 1995, where I continue to serve to this day. I joined the UT El Paso IRB in 1997 and remained on that Board until I came to NMSU in 2013. After complaining once too many times about NMSU procedures, Dr. Luis Vazquez asked me to join the NMSU IRB in 2016, thinking it would shut me up. In all seriousness, my participation on these diverse boards has given me a tremendous appreciation for the work that IRB members and administrators do, the importance of the IRB to the institution, and a nuanced perspective on how IRBs function at different institutions. For example, at Texas Tech, the IRB deals primarily with medical protocols and industry-sponsored clinical trials testing the efficacy of new medications, procedures, and medical devices, some with very high risks to subjects. In almost all the studies the Board reviews, there is greater than minimal risk. Socio-behavioral studies (exempt and expedited research), like the majority I saw at UT El Paso and we see at NMSU, are reviewed administratively and with little Board involvement. This process is very different from the processes employed here at NMSU.

Question: What is your research background, and how does it relate to IRB activities?
Most of my research, especially early in my career, focused on issues related to stress and coping. In particular, I was interested in how cognitive appraisals of demanding situations could lead to differential stress responses, including emotional, behavioral, and physiological responses. Much of this research used an experimental approach that asked study volunteers—often college students—to appraise and respond to laboratory tasks designed to be stress-inducing (e.g., giving an impromptu speech). At the same time, we monitored their cardiovascular, affective, and behavioral reactions.

This research came with significant IRB concerns, mainly surrounding the research ethics of putting study volunteers under not-insignificant psychological and physiological stress. Relevant IRB concerns such as proper informed consent, the benefits of the research to individuals or society, the protection of human safety, and the needs for participant debriefing were more acute for us than research addressing more innocuous topics or using less invasive research methods. As such, IRB concerns were not only at the forefront but also affected how we conceived the research process.

Question: What are your plans for NMSU's IRB?

In my tenure, I hope to address two issues: Adjustment to the new IRB system/interface and improving the speed and efficiency of the NMSU review process.

Regarding the former, most individuals conducting human subjects research at NMSU are aware of the recent transition from Maestro to Streamlyne. Although I was not part of the team that chose Streamlyne, my responsibility as the IRB Chair includes facilitating its acceptance by NMSU researchers to the greatest extent possible. All changes are challenging and can cause stress—this change is no different. Luckily, I have the assistance and support of Research Integrity Coordinator Michelle Gavin and Vice-Chair Julie Steinkopf. Former chair Merranda Marin and Rachel Born also played vital roles in helping us figure out the new system. Training and experience with Streamlyne are essential to gaining comfort with it, and the IRB has been providing multiple avenues of training, instruction, and assistance, both formally and informally. I encourage anyone with questions, concerns, ideas, or suggestions to ease the transition to Streamlyne to reach out to me directly or to contact the RIC office at (575) 646-7177 or email at ric_admin@nmsu.edu.

Regarding efficiency, as I alluded to above, I have lamented the time it takes the IRB to review and eventually approve a protocol. I believe we should not have to tell investigators to anticipate 4-6 weeks to receive final IRB approval as we do now. Reducing review times is complex, as there are many areas for delays in the process, and reducing them will require the effort of investigators and the IRB alike. On the investigator side, proposal writers wanting shorter review times must write clear, strategic proposals while anticipating IRB concerns. They also need to avoid administrative/procedural mistakes that require revisions and repeated submissions. On the IRB side, we need to reduce the time it takes for a proposal to reach the IRB, the time it takes to pre-screen and assign for review, review times, and the time it takes to get the results back to investigators. If PIs and the IRB work together, I'm confident we can cut the average review-to-approval time in half.