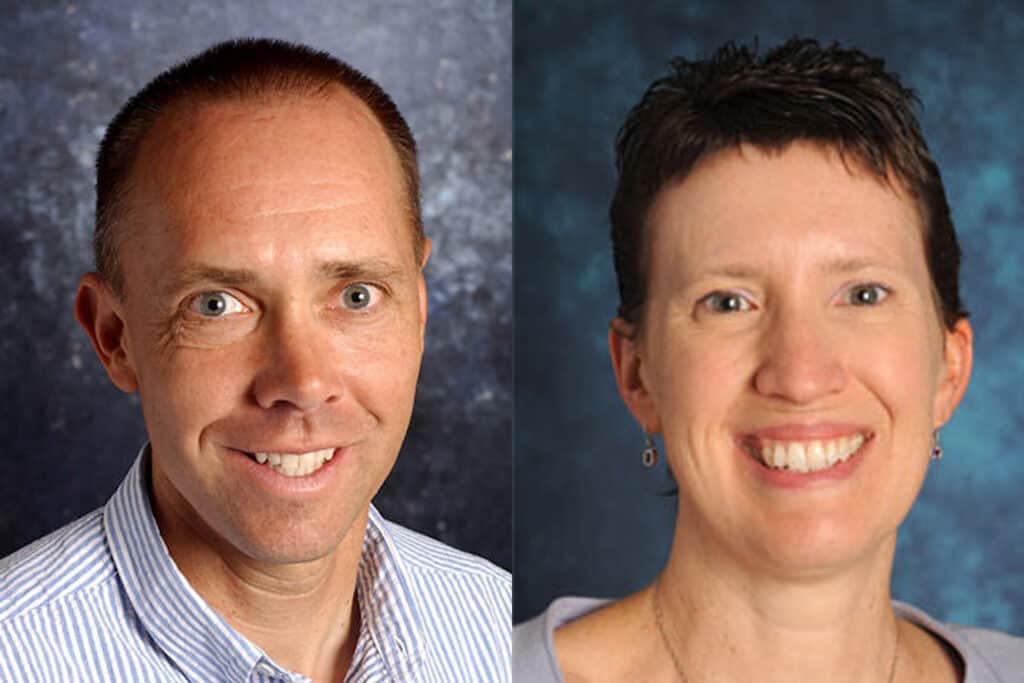 Congratulations to Drs. Michèle Shuster and Steve Stochaj for each submitting a proposal equal to greater than $1 million in amount requested.
Dr. Michèle Shuster, NMSU Professor of Biology, submitted a $2.9 proposal to National Science Foundation in October. Titled NMSU-MÁS (Mejorando las Aulas en STEM/Improving STEM Classrooms), the proposed effort aims to enhance the retention and successful graduation of Hispanic, first-generation and low-income STEM students at NMSU by creating meaningful institutional intersections between teaching and learning, and equity, inclusion and diversity (EID).
"We proposed to bring together campus leadership and experts on teaching and learning to work with faculty to emphasize active learning, connect course content to important personal and community values, and to use teaching practices that are welcoming to all STEM students," states Dr. Shuster.
Other members of the team include NMSU Chancellor Arvizu as the Institutional Director of the proposed program, Dr. Enrico Pontelli, Dean of the College of Arts and Sciences, as well as Drs. Louiza Fouli (Department of Mathematical Sciences) and Antonio Garcia (College of Engineering).
For more information please contact Dr. Shuster at mshuster@nmsu.edu.
Dr. Steve Stochaj, Head of the Department of Electrical and Computer Engineering, led a $1 million multi-institutional interdisciplinary proposal to the NSF Regional Innovation Engines program. This planning proposal aims at developing a regional innovation ecosystem focused on reducing carbon emissions in the operation of buildings, building construction, and the manufacturing of building materials. The effort involves collaboration between NMSU colleges of Engineering and Business, the Arrowhead Center, Dona Ana Community College, as well as the Energy Systems Laboratory at Texas A&M. Industry partners include National Renewable Energy Laboratory at Golden Colorado, the South-central Partnership for Energy Efficiency as a Resource (SPEER), HelioSourceTech, and GAF Energy.
For more information, please contact Dr. Stochaj at sstchaj@nmsu.edu.