New Mexico INBRE Summer Experience
Applications are now closed for the 2023 summer experience.

New Mexico INBRE Summer Experience (NISE) is an 8-week full-time summer research experience for undergraduates, featuring four different programs. NISE-Prep, NISE-Bootcamp, NISE-Internship and NISE-Bioinformatics are great ways to form connections with students from across New Mexico, and to enhance lab and research skills. The summer experience concludes with a presentation of results at a research symposium during the first week of August. Students are compensated (approximately $5000, details differ by institution for NISE-Prep) for their participation, and housing is provided for those traveling to participate in NISE-Bootcamp or NISE-Internship.
NISE Application Requirements
The complete NISE Application will consist of:
Contact Information
Academics
Previous Experience
Required Documents

Personal Statement
Copy of your academic transcript (Please provide a copy of your academic transcript, in PDF format You may provide an official or unofficial copy.)

Agreement to Terms of Participation
**STUDENTS MUST BE ELIGIBLE TO WORK IN THE U.S.
APPLICATION DEADLINE: January 17, 2023, 11:59 p.m.
NISE-Bioinformatics Application Deadline Extended To: February 15th 2023
PROGRAM DATES: Beginning no later than June 1, 2023 through the first week of August 2023
**Individual program dates vary and additional days may be required by your institution.
Eligible Institutions
Students must be enrolled in the below institutions to be eligible to apply:
Dona Ana Community College
Eastern New Mexico University
New Mexico Highlands University
New Mexico Tech
Northern New Mexico College
Western New Mexico University
Select institutions in Alaska, Hawaii, Idaho, Montana, Nevada, and Wyoming
*New Mexico State University-Main Campus
*University of New Mexico

*These institutions are only eligible for the

 

NISE-Bioinformatics

 

program
TIME COMMITMENT DURING THE SUMMER
Students must have a full-time summer availability. Please note the time commitment to the NISE Program is extensive. Students must be available for fulltime employment, including some evening and weekend activities. Participants are not permitted to enroll or participate in additional programs and/or courses if selected to participate in the NISE Program.
Personal Statement
What We Are Looking For:
(1 page, ~500 words) Please state your reasons for applying to this program. Most importantly, tell us why you want to do research, and how this research experience relates to your personal and professional goals. Describe any experiences that may qualify you to participate in such research and any additional information that will help us evaluate your preparation and ability to succeed. If you have encountered challenges that have affected your educational career, either positively or negatively, please let us know about those. Also, please discuss how your prior life experiences (in academia, professional, volunteer, etc) show your dedication to the pursuit of advanced degrees in the sciences. Finally, please discuss your plans after graduating from your undergraduate program. Do you plan to obtain a Master's, PhD, or MD degree or attend another professional school (dental, pharmacy, veterinary, technical career etc), or try to find a full-time job? (Tip: write your statement in a word-processing document and paste it in the box.)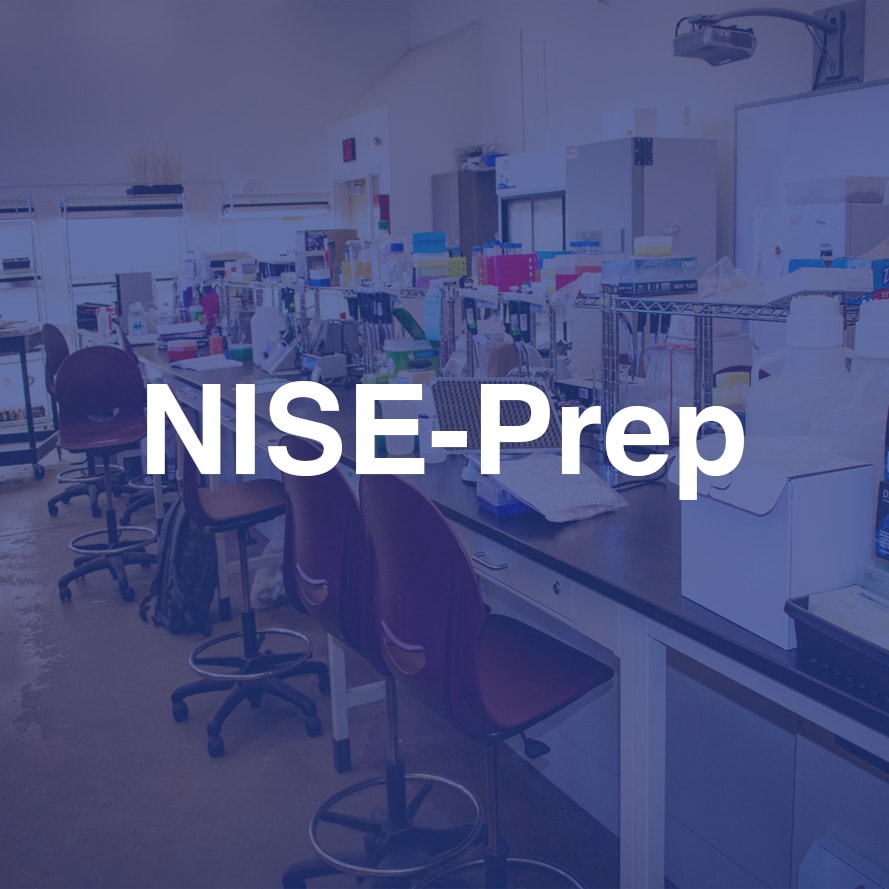 Students that have limited or no prior research experience will have the opportunity to conduct independent biomedical research projects at their home institution.The ideal participating student is entering their sophomore or junior year, interested in learning more about careers in biomedical research, and has not previously worked in a research lab. Faculty mentors will provide research-related guidance to their student mentees. Students will develop skills to move into a biomedical research career. For an application, please contact the NM-INBRE Liaison from your institution.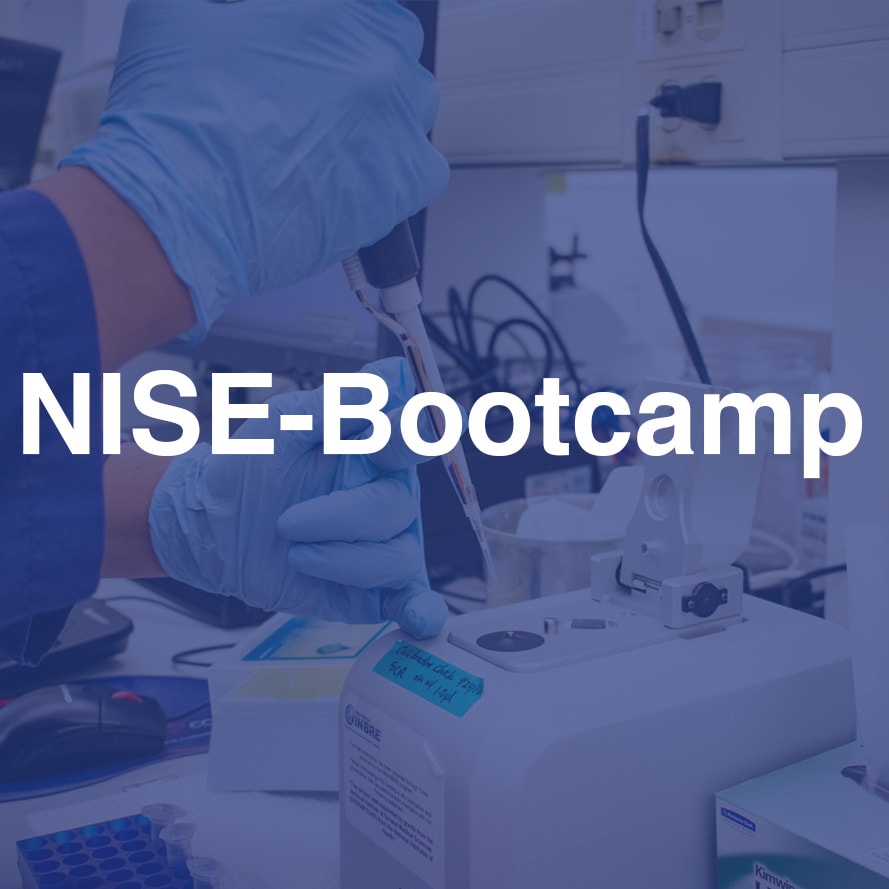 Students with no prior research experience will have the opportunity to conduct microbiology research at NMSU during the summer months. The goal is to increase student understanding of biomedical research and enhance their career development through a mixture of laboratory experiences and lecture-based activities on the New Mexico State University (NMSU) campus. Students between Sophomore and Junior Year (or those expecting to be 2 academic years away from a BS/BA degree) will work with researchers at NMSU, including workshops to develop bench and college-success skills. NISE-Bootcamp will provide students with an authentic research experience to prepare them to pursue a career in science. It will also help students move from an academic understanding of science to hands-on experience with research techniques and concepts. An important expected outcome of this program is having students apply for and conduct mentored research internships the summer after they participate in Bootcamp.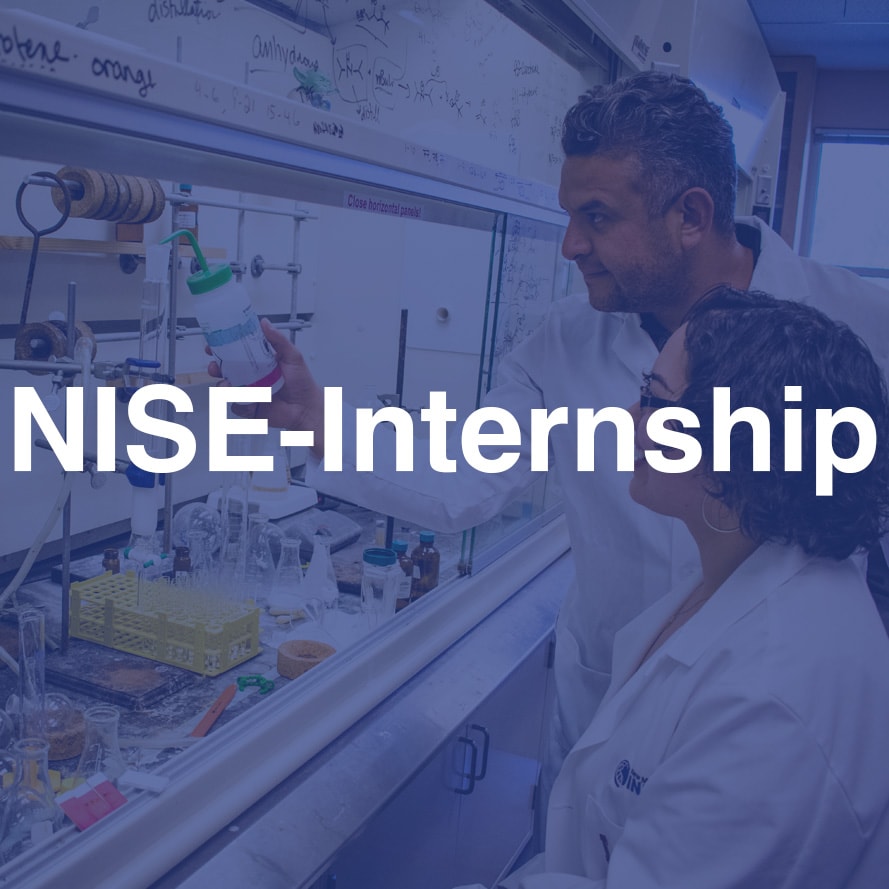 NISE-internship will help students identify appropriate graduate programs, and gain the application skills to make them competitive for entry into advanced degrees. Students looking to expand their research experience will be matched with an NMSU faculty mentor to conduct independent biomedical research projects. The goal is to enhance student research skills and prepare participants for graduate education in biomedical research and/or health research careers. Students, ideally between their Junior and Senior Year (or those entering their final/senior year as an undergraduate), planning to apply to graduate school in biomedical/behavioral sciences in the next year with research experience will be matched with NMSU faculty to conduct independent biomedical research projects at NMSU. Housing on the NMSU campus will be included. An important and expected outcome is for students to apply to biomedical or behavioral graduate programs during the academic year following their NISE Internship.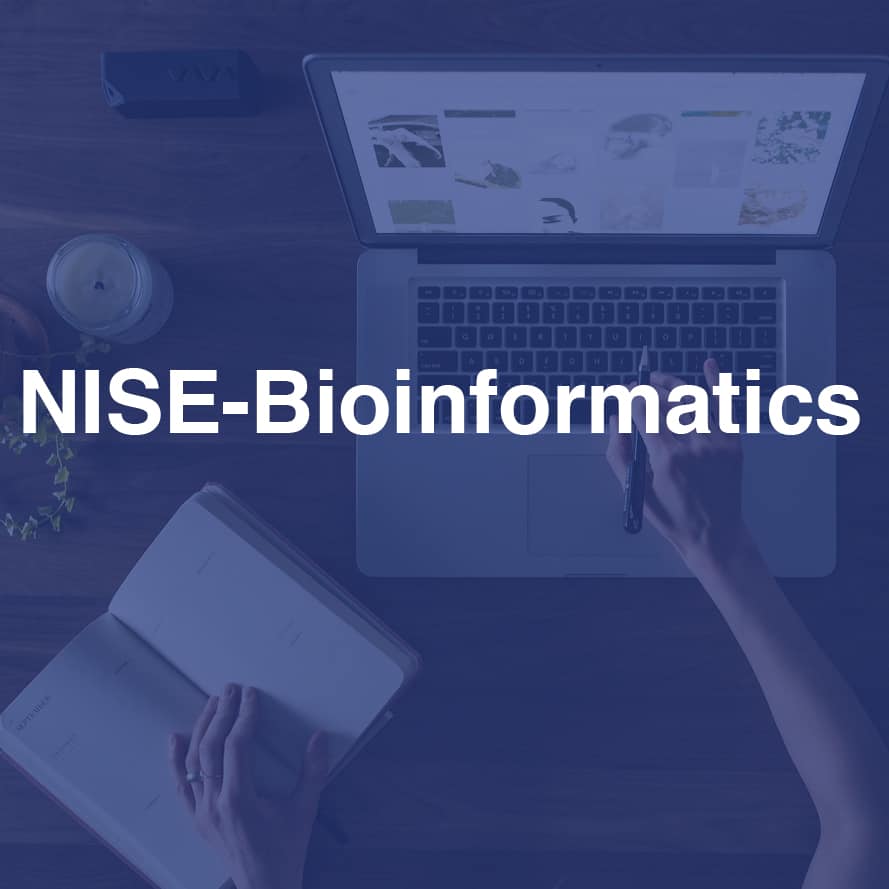 Undergraduate students interested in researching the coronavirus disease (COVID-19) and other pandemics will be paid to engage  virtually with scientists and bioinformaticians at the National Center for Genome Resources to develop critical-thinking, research and basic bioinformatics skills. Interested in digging into pandemics, both past and present? Together, we'll explore popular and scientific literature and other resources to learn about pandemics from all different angles, from the pathogens (genetics, evolution, transmission) to the disease (testing, outcomes, interventions, vaccination and immunity, risk factors) to society (equity, policies, economy, mental health). We'll teach you how to find and analyse pathogen genomes to glean important biological insights such as which variant each genome is and how they are changing over time. We'll support you as you delve into past and present pandemics from 3 countries of your choosing to compare and contrast the course of their pandemics. You'll come away with improved critical-thinking, research and bioinformatics skills. This is a virtual workshop so you can do it from the comfort of your home (but don't worry, we won't be on zoom all day). 
Application Deadline Extended to: February 15th
NISE 2023 Summer Mentor List 
Department of Animal & Range Sciences
Department of Biology
Department of Chemistry & Biochemistry
Department of Chemical & Materials Engineering
Department of Communications Disorders
Department of Counseling and Educational Psychology
Department of Psychology
NISE Students Summer 2022 
Abigail Cameron
My name is Abigail Cameron currently I am a junior at Eastern New Mexico University. I am in the NISE internship program working in Dr. Houston's lab researching cancer treatment resistance. I can do so by testing for the presence of specific proteins in cells that we culture and lyse in the lab. I came to this program to gain experience in a lab setting. I also wanted to explore the biomedical side of the medical field instead of the clinical side. My end goal is to graduate with my bachelor's in Biology and Psychology. However, I also plan to earn an MD to become a pediatrician.
Adam Yazzie
My name is Adam Yazzie. I enjoy many outdoor activities such as hiking and mountain biking. I came to Las Cruces to take part in the NISE Research program for exposure to formal research. My career goal is to obtain a D.D.S degree, my short-term educational goal is to continue my B.S. in biology. I plan to take part in other research studies while I finish my degree. The NISE Bootcamp is the perfect opportunity to gain lab skills which I look forward to learning.
Anika Baloun
My name is Anika Baloun, I am from New Mexico tech. I am a returning participant to NISE; I was previously in the bootcamp but wanted to continue to the internship. I am currently in Dr. Carroll's lab, studying the persistence and remediation of antibiotic-resistant plasmids in soil using batch experiments. I joined the program to diversify my skills in the lab. To learn from my mentor and peers. While also exploring how to better plan and execute a project all the way through. I have been extremely interested in soil for years, so this is the perfect opportunity to continue my pursuit of the topic. I am excited to see where this takes me!
Bailey Dodson
My name is Bailey Dodson, I study Biomedical Sciences at New Mexico Tech. I am in the NISE internship program working in Dr. Curtiss' lab this summer. In the lab, we are studying a gene to decide if it affects the eye development in Drosophila Melanogaster. I came to the NISE program this summer to improve my laboratory skills and knowledge while conducting research in a lab.
Brianna Detosi
My name is Brianna Detsoi I am from northwestern New Mexico and attend New Mexico Tech. I am a student in the NISE Summer Bootcamp. What brought me to the program was a recommendation from Dr. Berkey at San Juan College. I saw it as an opportunity to step out of my comfort zone and broaden my horizons. So far, it has been the best decision I have made.
Brianna Martin
My name is Brianna Martin, I am a Biology/Psychology student at New Mexico Tech. This summer I am working with Dr. Lee Uranga to complete a procedure that purifies the DNA repair proteins cA and SSB from Helicobacter pylori. Being able to take part in the NISE Bootcamp program last summer provided me with skills that I can now use in Dr. Uranga's lab this summer. It has also given me the confidence to conduct research. I returned with the hope of furthering my understanding of working in a lab while gaining hands-on experience. In addition to this, I hope to form connections that I can use in my professional career.
Emilie Begaye
My name is Emilie Begaye, I am currently attending San Juan College. I joined the NISE Bootcamp to research microorganisms in multiple soil samples. Where I collect, observe, and find various antibiotics within those soil samples. Joining this program is helping me further accustom to lab equipment and advancing my understanding of microbiology.
Harrison Kaspar
My name is Harrison Kaspar, and I'm from NMT. I'm in the NISE Bootcamp program. I'm researching bacteria in soil samples. I was told that this program would be a good chance to get some research under my belt.
Jakob Plante
My name is Jakob Plante, I am from New Mexico Tech. I am in the NISE Bootcamp program working to find bacteria in soil cultures that produce novel antibiotics. I applied to the NISE program to start getting hands-on experience working independently in a lab environment. To also learn how to plan and carry out research experiments.
Keegan Lopez
my name is Keegan Lopez, I am from New Mexico highlands university. I am in the NISE internship program working in Dr. Maio's lab. I came to this program because I wanted to be challenged this summer. I also wanted to gain experience in the science field that would eventually help me grow as a student and professional. This lab work setting is perfect for me to gain more experience that I had missed due to COVID.
Kennedi Pyper
My name is Kennedi Pyper, I am from New Mexico Tech. I am in the NISE internship program working in Dr. Maio and Dr. Amanda Ashley's lab. I came to the NISE program because it supplied an excellent opportunity to get hands-on research experience in my home state and valuable insight into graduate school.
Maia Barajas
My name is Maia Barajas, I attend New Mexico Highlands University. I am in the NISE Bootcamp program with teaching assistant Fred Serrano. We are working on finding antibiotics in varying soil samples. I joined this program because it seemed like an interesting opportunity to further my knowledge in this field.
Nathaniel Jobe
I am Nathaniel Jobe, I am from New Mexico Tech. I am in Dr. Uranga's lab using zeolite to remove ethidium bromide from contaminated water. After taking part in the NISE Bootcamp program last year, I wanted to come back for the internship program. I learned some lab skills last year. However, I wanted to learn more independent skills in planning and executing experiments.
Nick Arnold
I'm Nick Arnold and I'm a senior at Western New Mexico University. I've been given the opportunity to work under the guidance of Dr. Talipov this summer. The project I'm working on with him has to do with the DUSP5 enzyme. The DUSP5 enzyme is a phosphatase that interacts with phosphorylated extracellular regulated kinases. My mentor wants us to develop a model for the mutant enzyme's structure so that drugs can be designed to target the specific deficit in the enzyme. I came to this program because I missed a lot of the Molecular biology lab techniques during the periods off classes due to Covid-19.